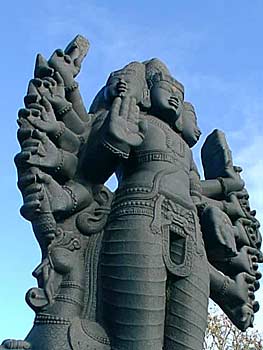 Skanda
www.himalayanacademy.com
Murugan: About
May 2011
Ettukudi Murugan is our Kula Deivam or guardian deity. I have been wanting to develop this site for years and I have kept putting it off and I am sure I have angered Lord Subramanyam. Now that I have done it, with your the help of the divine, I hope to move this site to the next level. Devotees please help with suggestions, comments and assistance.
This is a self funded non commercial website, so only non-commercial/ non- copyrighted/nonproprietary material will be published at the sole discretion of the web-master. Publication of any material will not provide any rights to the submitter of the material and no claims for payment of royalties or other charges will be entertained. The web-master reserves the right to reject any material submitted or remove any material published at his/her sole discretion. Only submissions relevant to Ettukudi Murugan, Murugan or Hinduism will be considered. No solicitations, request for donations, or any type of commercial activities, please.
Please send e-mails with details to info@ettukudimurgan.com. Given that this is single person managed site, it may take time to get back to you.
Featured | Ettukudi Temple and Adjoins...
News and Links
Thanks and Acknowledgements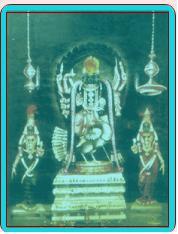 I would like to thank many people. Some of them include Natraj Prakash, Ramakrishnan Ramanathan, Patrick Harrigan, Anuradha Shankar, all of whom who allowed to me use their photos or materials on this.
If I have missed anyone please let me know and I would be happy to add their names.
About Ettukudi Murugan Temple |Getting to Ettukudi and pooja timings